FSB Membership For Start-Ups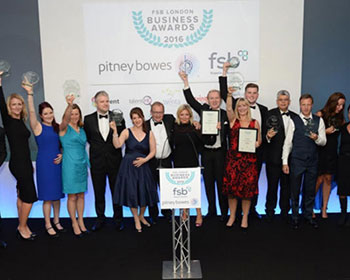 As experts in business, the Federation of Small Businesses (FSB) offer members a wide range of vital business services including advice, financial expertise, support and a powerful voice in government.
The Business Creation package is designed to make starting a business simpler, allowing you time to focus on what's important - making it a success. Specialist company formation benefits, access to FSB networking, business banking and a range of products to help get you setup in business.
It has been specially designed for those looking to start up, or have recently started a small business. Tailored benefits will help you get your business off the ground and we'll be with you each step of the way.
Benefits include:
Being part of FSB means access to a range of leading services, some included in the cost of your membership and others available to upgrade or purchase at a discount.
Advice
FSB Tax Investigation Protection
FSB Legal Protection Scheme
FSB Employment Protection
FSB Health and Safety Service
FSB Online Legal Documents
FSB Care
FSB Insurance Service
FSB Energy
FSB Market Entry Reports
FSB Start Up Business Advice
Starting a Business for Dummies book
FSB PR/Crisis Management Helpline

Finance
FSB Cash Advance
FSB Business Banking
FSB Debt Recovery
FSB Workplace Pensions
FSB Mobile Card Payment Terminals
FSB Card Payment Processing
FSB Vehicle Services
FSB Fleet Card

Support
FSB Business Profiling
FSB Communications
FSB Connect Networking
FSB Business Leads
FSB Lobbying
FSB Business Continuity
Big Voice
FSB Company Formation
FSB Cyber Protection
FSB Website Setup

Find out More
To find out more about the benefits of becoming an FSB member but without any pressure or obligation, please ring Andrew Carter on 07590 506866 or drop him an e-mail at: andrew.carter@fsb.org.uk