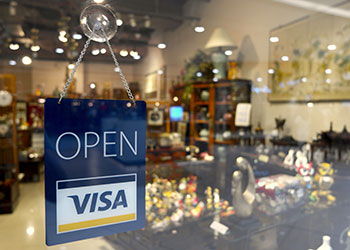 If you are starting a business in Lochailort, you have come to the right place!
Start Your Own Business in Lochailort contains free resources and information that will help you get your new venture off the ground.
It also highlights local organisations who are happy to offer friendly business advice and services that you need.
The sad truth is that far too many start-up businesses fail in the early stages. The good news is that this really does not have to be the case. Our genuine aim is to increase your chances of success by sharing the tried and tested methods that have proved to work for other new businesses over the years.
Almost everything that you will find on the site is free or very low cost and includes our free start-up pack, a series of factsheets which cover all of the key considerations, relevant templates, links to other useful resources across the world and our own series of Start Your Own Business books.
Start Your Own Business Book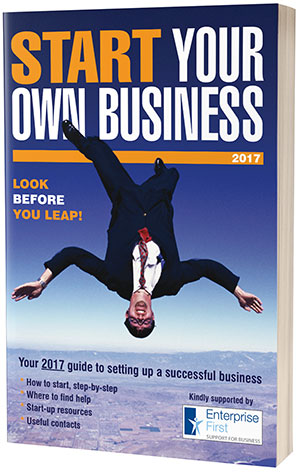 Start Your Own Business In 2017
This 150 page book is packed with start-up information and contact details designed to help you start your business successfully.
We have been running SYOB for over 10 years now and have accumulated an enormous amount of information which could make the difference between start-up success or failure.
Starting a business is easy but keeping it going and making a profit is a completely different proposition. The good news is that there are tried and tested 'rules' which have consistently proved to work.
As the old addage says 'you don't know what you don't know'!
FREE Start-Up Pack
Our FREE start-up pack contains everything that you need to get you started.
It is a common trait amongst entrepreneurs to just want to 'get on with it'.However, if you want to maximise your chances of success, it is worth putting in time and effort before you start to ensure that you have set-up correctly.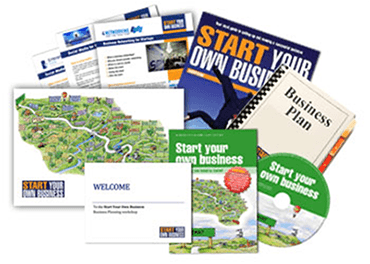 Start-up checklist
Step-by-step guide
Business plan template
Personal budget planner
Cashflow forecast template
Marketing plan template
Guide to business networking
Start-up map
Web & SEO Checklist
Start-up map
Download Pack

Contents: The key important dates, legal and HMRC requirements; a simple to follow step-by-step guide; relevant fact-sheets; business plan, cash flow forecast, personal survival budget and marketing plan templates; our own very popular start-up map; contents of our Start Your Own Business CD-Rom; and a Powerpoint presentation to accompany the business plan.
Recommended Local Partners
We are extremely grateful to our recommended local partners, without whom this site would not exist. They have been good enough to support us and are equally as keen to help you too. Where appropriate, please do make the most of the services that they provide (and say that you found them here!).
Work From Home Business Opportunities
http://www.spanglefish.com/workfromhome
I promote Work from Home Business Opportunities & Have been a Self Employed sole Trader for 12 Years , Most are Mini Franchises with a start Up Cost

If you can help local start-ups and small business owners in Lochailort, we would be delighted to help you reach them. Add Free Listing

Photo of Lochailort courtesy of under a Creative Commons Attribution licence.