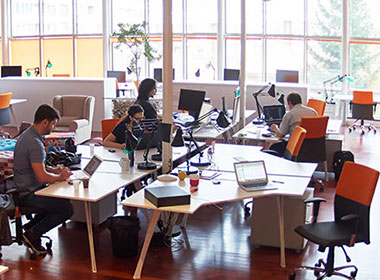 Graphic Design should be one of the first considerations for any new business.
Your image or brand will appear on all your business stationery including business cards, letterheads, compliment slips, flyers, leaflets and any other printed material. If you want to make a good first impression, it is worth investing in good design!
Hampshire design companies keen to help you are listed below.
Free Friendly Advice
If you would like some free friendly advice from a trusted local partner (without pressure or obligation), please complete and submit this form.
We assure you that your details will not be used for any other purpose. We hate spam and promise not to bombard you with unwanted correspondence.
Hampshire Graphic Design

If you can help new business start ups or existing small businesses in the Hampshire area, we would love to promote you here free of charge. (Add Your Business)

Waterside Graphics
http://www.watersidegraphics.co.uk
Waterside Graphics based in Hythe, Hampshire near the New Forest, offers professional quality graphic design for web and print at realistic prices. Web design, brochures, advertising, branding and more! Our speciality is in web design and helping new businesses establish a web presence with clean visually stunning informative sites.
The Missing Dimension
http://www.themissingdimension.com
Its never been more important to really reach your audience and engage them with the perfectly designed message to get a response. At The Missing Dimension were experienced designers who understand this; and thats why youll find the perfect blend of design services focussed on getting you results. 01256 345606
White Cat Design
http://www.whitecatdesign.co.uk
White Cat Design is a small, specialist design studio, catering for clients who want to stand out from their competition and get more business! With over 25 years experience in graphic design, including 10 years in top London agencies, White Cat Design guarantee their ideas will work for you. 01256 895189