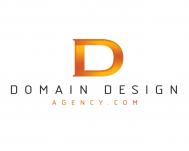 Website design, development, online applications and graphic design by Glasgow based Domain Design Agency Ltd, a truly professional service. Great results from search engines optimisation, E-Commerce Online Shops specialists.
Areas Covered: Glasgow,East Kilbride,Hamilton,Bellshill,Edinburgh
Telephone number: 0845 026 1069
Website: http://www.domaindesignagency.com/
Tip Title: Getting a website will not automatically get you business.
Tip: Getting a website does sometimes not mean that you will automatically get visitors or sales. You can help promote your website, but getting the address put on vans and leaflets etc... the more place you have it, the more chance it will be seen, but SEO or search engine optimisation can really help your website climb the ranks and pages of Google if professionally research and undertaken.