If you are starting a business in The UK, this site is full of FREE resources, useful information and local contacts to help you start and grow successfully.
Start Your Own Business (now over 12 years old) contains information and advice but, unlike other start-up sites, it also contains details of LOCAL organisations who can help you. The firms listed on each page have declared themselves to be 'new business friendly' and will welcome your enquiries.
Latest Start Up Articles
Keep up to date with the most recent business thinking from around the world
Over the years, we have amassed a large collection of articles which we believe you may find useful. The vast majority of these have been kindly supplied by experts in each relevant field.
Latest Business Tips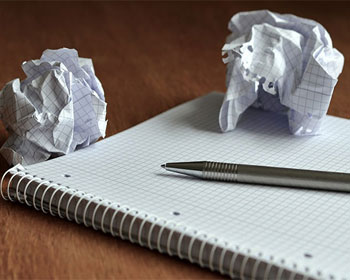 Is it a Fake Tax Refund Email?
Yes. HMRC will notify you of any tax refund due by post, they never send notifications by email.
(12-02-18)
Why do start ups fail ?
No.1 Poor Leadership and ManagementNo.2 Insufficient Funds and InvestmentNo.3 Lack of Planning You need all 3 firmly in place and I can help.
(11-02-18)
Business to business - Networking is power
Put simply, we are stronger together. Many businesses or people try to do everything themselves. It's very likely that many others have been doing the same thing and many people are competing needlessly. Sharing resources and working together brings may benefits - including sharing of best practice - which can prevent you from making many mistakes.
(10-02-18)
Plan, plan, plan
Not that long ago before Sat Navs came into every day life you would work out a route plan on how to get from Point A to Point B of your car journey. If you got lost, you would stop the car and rejig your plan ensuring you arrived at Point B.Your business is like a journey, you need a start point and a destination. If you deviate away from this route, stop, evaluate where you are and how you will get back on track. A business plan is not a one off document for your bank - it is for you, a working document, a live working document. Don't be afraid to constantly revisit it and reassess
(08-02-18)
Panning for success
When writing your plan, start with where you want to be in two years' time in mind, and work backwards from there.
(08-02-18)
Local Contacts
Find Local Help & Support
In addition to the information that applies to start-ups everywhere, we have also created LOCAL sections to help you find the help and support that is on your own doorstep. This includes, business advice, networking, funding & grants, accountancy, web design, and much more.