Start-Up Book - 2017 Edition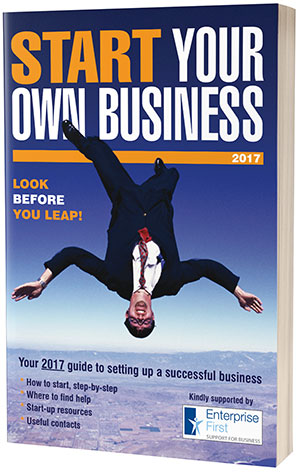 The 2017 Edition is packed with the information that you need to start and grow a business.
Overview - easy to follow step by step guide
Advice - where to find help and support
Business planning - are you ready?
Market research - is there a gap in the market?
Business set-up - choosing the right structure
Premises - work from home or premises?
Finance & funding - your funding options
Accountancy & tax - tax and VAT explained
Business networking - tips and local groups
Getting online - online marketing, social media
Employing staff - how to find and recruit
Law & insurance - the key considerations
Common mistakes - and how to avoid them
Start-up directory - useful contacts
Download Complete Book For Only £1
You can download the whole of this 150 page book now for only £1 and we are sure that you will find it both interesting and useful. The 2017 edition is packed with useful hints and tips, relevant, easy to read guides to all of the relevant subjects, real-life examples, and lots of contacts to enable you to get off to the best possible start.
Immediate download. No registration required.
Add your Business
If you offer a product or service which can help local start-ups and small business owners, we would be delighted to promote the fact (free of charge)
Add your Business