!— Windows 8.1 + IE11 and above —>

Start Your Own Business in Waverley
This FREE, step-by-step, start-up guide is packed with the information that you need to start a business in Waverley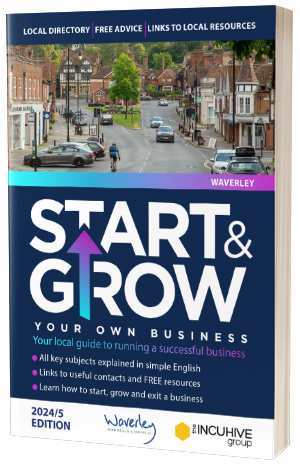 Overview

easy to follow step by step guide



Advice

easy to follow step by step guide



Business planning

are you ready?



Market research

are you ready?



Business set-up

is there a gap in the market?



Premises

work from home or premises?



Finance & funding

your funding options



Accountancy & tax

tax and VAT explained



Business networking

tips and local groups



Getting online

online marketing, social media



Employing staff

how to find and recruit



Law & insurance

the key considerations



Common mistakes

and how to avoid them



Start-up directory

useful contacts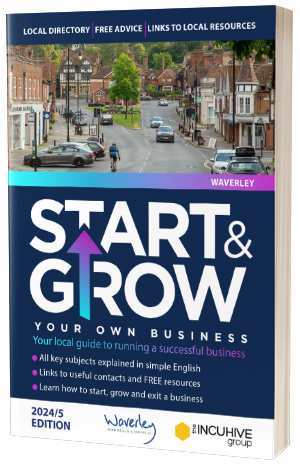 Download Complete Guide (Free)
You can download the whole of this guide immediately and free of charge. We are sure that you will find it both interesting and useful. The 2021 edition is packed with useful hints and tips, relevant, easy to read, start-up steps, and lots of contacts to enable you to get off to the best possible start.
One time registration required but this also gives you access to all free resources on the site.
Request a Printed Copy - Starting a Business
If you live in the area and are serious about starting a business, we would be happy to send you a printed copy. There is no charge for this thanks to our local partners.
Free Listing
If you can help local start-ups, we would be delighted to offer you a free listing in relevant section(s) of the site.
This can include, your name, logo or photo, contact details (including a link back to your own website), and up to 50 words of text. There are no catches or obligations and there is nothing to pay, ever.
Add your business