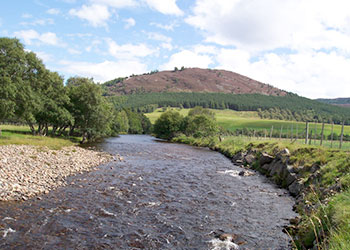 If you are starting a business in Aberdeenshire, you have come to the right place!
Start Your Own Business in Aberdeenshire contains masses of free resources and the useful information that will help you get your new venture off the ground. It also highlights local organisations who offer friendly business advice and services that you need.
Everything that you will find on the site is free or very low cost and includes our free start-up pack, a series of factsheets which cover all of the key considerations, relevant templates, links to other useful resources across the world and our own series of Start Your Own Business books.
Start Your Own Business Book - 2018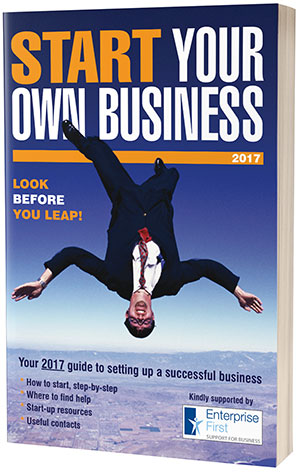 Start Your Own Business In 2017
This 150 page book is packed with start-up information and contact details designed to help you start your business successfully.
We have been running SYOB for over 10 years now and have accumulated an enormous amount of information which could make the difference between start-up success or failure.
Starting a business is easy but keeping it going and making a profit is a completely different proposition. The good news is that there are tried and tested 'rules' which have consistently proved to work.
As the old addage says 'you don't know what you don't know'!
Download Now
FREE Start-Up Pack
Our FREE start-up pack contains everything that you need to get you started.
It is a common trait amongst entrepreneurs to just want to 'get on with it'. However, if you want to maximise your chances of success, it is worth putting in time and effort before you start to ensure that you have set-up correctly.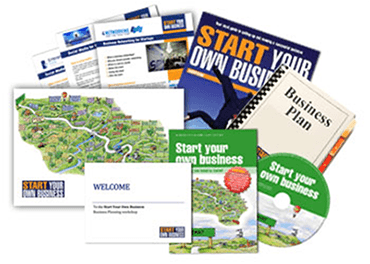 Start-up checklist
Step-by-step guide
Business plan template
Personal budget planner
Cashflow forecast template
Marketing plan template
Guide to business networking
Start-up map
Web & SEO Checklist
Start-up map
Download Pack

Contents: The key important dates, legal and HMRC requirements; a simple to follow step-by-step guide; relevant fact-sheets; business plan, cash flow forecast, personal survival budget and marketing plan templates; our own very popular start-up map; contents of our Start Your Own Business CD-Rom; and a Powerpoint presentation to accompany the business plan.
Recommended Local Partners
We are extremely grateful to our recommended local partners, without whom this site would not exist. They have been good enough to support us and are equally as keen to help you too. Where appropriate, please do make the most of the services that they provide (and say that you found them here!).

It's not always totally obvious which route to take when you are starting up on your own. We support Contractors, Sole Traders and Limited Companies and will make sure you choose the option that is best for you. We look after you right through the process of starting a business so that you understand from the outset your responsibilities, the dates you need to submit tax returns, and everything else that is involved.

If you can help local start-ups and small business owners in Aberdeenshire, we would be delighted to help you reach them. Add Free Listing
Aberdeenshire Local Contacts

If you can help new business start ups or existing small businesses in the Aberdeenshire area, we would love to promote you here free of charge. (Add Your Business)

FSB - Special Start-Up Membership
The FSB Business Creation package has been specially designed for those looking to start up, or have recently started a small business. Tailored benefits will help you get your business off the ground and we'll be with you each step of the way. Join today for £129.

StartUp Britain is a campaign by entrepreneurs, for entrepreneurs. They offer inspiration, resources and guidance to help people start and grow their own business.
Aberdeen & Grampian Chamber of Commerce
Founded in 1877, AGCC is an accredited member of both the British Chambers of Commerce and Scottish Chambers of Commerce and the only truly independent UK business support organisation which has local representation, credibility in the eyes of government and the media, and is consulted at all levels by the Scottish Government and Westminster. Address: The Hub, Exploration Drive, Aberdeen Energy Park, Bridge of Don, Aberdeen, AB23 8GX 01224 343 900

Photo of Aberdeenshire courtesy of under a Creative Commons Attribution licence.