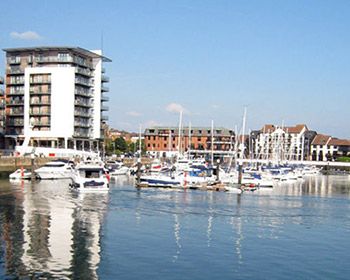 If you are starting a business in Southampton, you have come to the right place!
Start Your Own Business in Southampton contains masses of free resources and the useful information that will help you get your new venture off the ground. It also highlights local organisations who offer friendly business advice and services that you need.
Everything that you will find on the site is free or very low cost and includes our free start-up pack, a series of factsheets which cover all of the key considerations, relevant templates, links to other useful resources across the world and our own series of Start Your Own Business books.
Southampton is a great place to set up a new business. Not only is it located in the relatively affluent south east, it has excellent communication links via train, plane, boat and road. The motorway links provided by the M27 and the M3 give easy access to Bournemouth, Portsmouth and London is a little over an hour away.

Within the city itself there is a thriving business community and plenty of business advice and support, much of which is free! Not-for-profit agencies like Enterprise First offer free start up workshops as well as access to experienced business advisers.

If you want to meet other business owners, there is a healthy selection of networking groups. The Hampshire Chamber of Commerce has a strong presence and has special packages for small businesses and new starts. National organisations such as 4Networking and BNI have local groups and these are complemented by local groups such as Solent Networking and Poddi.
FREE Book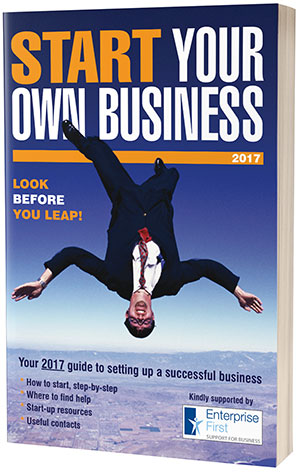 Start Your Own Business In Southampton
This free 180 page book is packed with start-up information and contact details designed to help you start your business successfully.
We have been running SYOB for over 10 years now and have accumulated an enormous amount of information which could make the difference between start-up success or failure.
Starting a business is easy but keeping it going and making a profit is a completely different proposition. The good news is that there are tried and tested 'rules' which have consistently proved to work.
As the old addage says 'you don't know what you don't know'!
Download Now
FREE Start-Up Pack
Our FREE start-up pack contains everything that you need to get you started.
It is a common trait amongst entrepreneurs to just want to 'get on with it'. However, if you want to maximise your chances of success, it is worth putting in time and effort before you start to ensure that you have set-up correctly.
Start-up checklist
Step-by-step guide
Business plan template
Personal budget planner
Cashflow forecast template
Marketing plan template
Guide to business networking
Start-up map
Web & SEO Checklist
Start-up map
Download Pack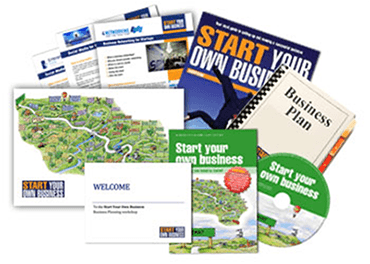 One-time registration required but this unlocks
all of the free resources on the site.
Southampton Local Contacts

If you can help new business start ups or existing small businesses in the Southampton area, we would love to promote you here free of charge. (Add Your Business)

Photo of Southampton courtesy of under a Creative Commons Attribution licence.