Business in Northern Ireland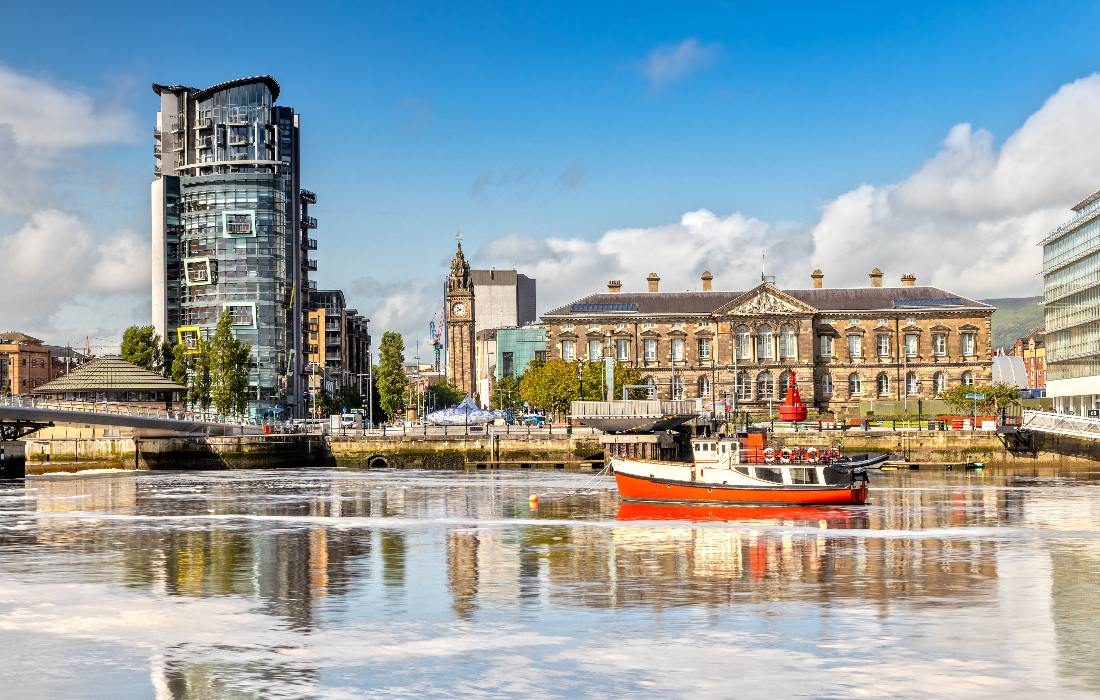 Northern Ireland is a fantastic place to set up and run a business... as long as it is the right business!
We have been working with start-ups in Northern Ireland for the past 20 years and while it is true that the economy has changed dramatically during that time, many of the key considerations have remained the same. The sad truth is that too many new businesses fail in the early stages and our hope is that we can play in a small part in reducing that number and help you avoid some of the most common pitfalls.
Find local help including business support organisations, local business networking groups and grants which are available in your area.
Welcome to the ultimate resource for aspiring entrepreneurs considering starting their own business in Northern Ireland!
This web page is designed to provide you with all the essential information, valuable resources, and local support networks you need to embark on your entrepreneurial journey successfully. Whether you have a groundbreaking idea, a unique skill set, or an unquenchable entrepreneurial spirit, Northern Ireland offers a wealth of opportunities and a thriving business ecosystem to help you turn your dreams into reality.
Northern Ireland, a region of the United Kingdom, is a land of rich heritage, stunning landscapes, and vibrant cities. With a population of approximately 1.9 million people, Northern Ireland offers a dynamic market with diverse consumer needs and a supportive business environment. The entrepreneurial spirit runs deep in the region, and the government has implemented various initiatives to encourage and foster a culture of innovation and enterprise.
Demographically, Northern Ireland boasts a highly educated workforce, with a significant percentage of the population holding degrees or equivalent qualifications. The region's skilled labor pool offers a competitive advantage, providing businesses with access to a talented and motivated workforce. Furthermore, the cost of living and doing business in Northern Ireland is comparatively lower than many other regions in the UK, making it an attractive destination for entrepreneurs looking to start or expand their ventures.
To support entrepreneurs, Northern Ireland is home to several organisations and institutions dedicated to fostering entrepreneurship, providing mentorship, guidance, and funding opportunities. These local organisations play a pivotal role in nurturing the startup ecosystem and empowering aspiring entrepreneurs to succeed. Here are some key organisations that can provide assistance:
By leveraging the resources and expertise of these organisations, you can gain valuable insights, access funding opportunities, and connect with like-minded individuals to propel your business forward.
Whether you are interested in technology startups, retail ventures, or service-based enterprises, Northern Ireland offers a supportive ecosystem that embraces innovation, resilience, and entrepreneurship. The purpose of this web page is to equip you with the knowledge and tools necessary to navigate the exciting journey of starting a business in Northern Ireland. From planning and funding to marketing and growth strategies, we aim to provide comprehensive guidance that will empower you to build a successful and sustainable business.
So, what are you waiting for? Explore the wealth of resources and opportunities available to you, and take the first steps towards realising your entrepreneurial aspirations in Northern Ireland!