Business in Wales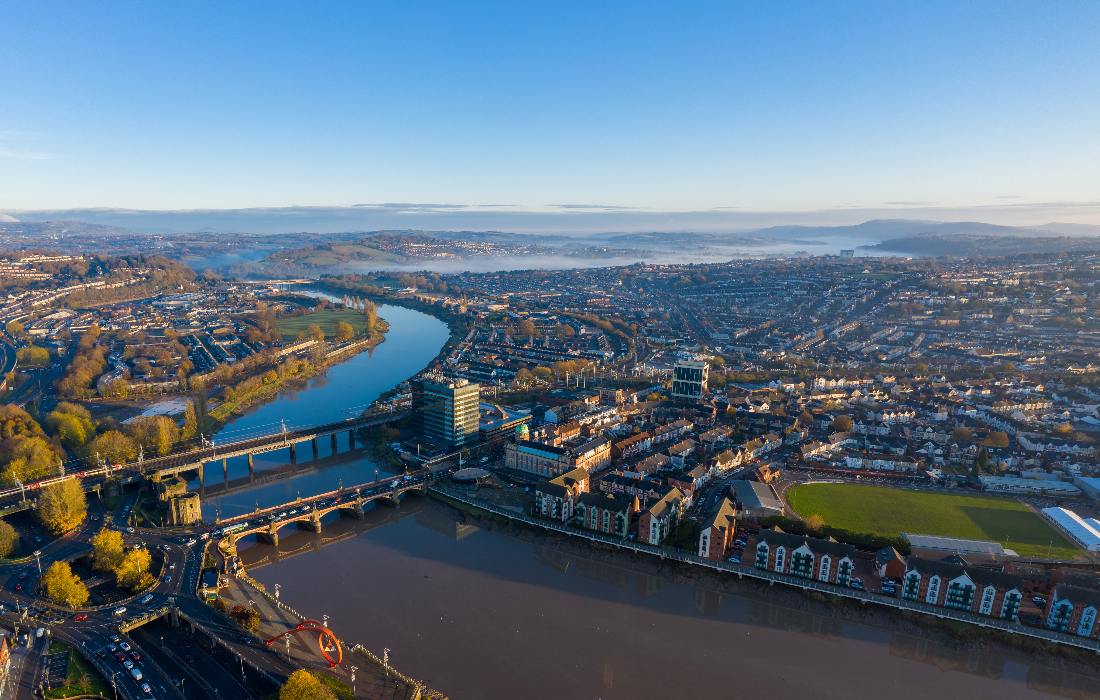 Wales is a fantastic place to set up and run a business... as long as it is the right business!
We have been working with start-ups in Wales for the past 20 years and while it is true that the economy has changed dramatically during that time, many of the key considerations have remained the same. The sad truth is that too many new businesses fail in the early stages and our hope is that we can play in a small part in reducing that number and help you avoid some of the most common pitfalls.
Find local help including business support organisations, local business networking groups and grants which are available in your area.
Introduction:
Starting a new business can be an exciting and rewarding venture. If you're considering launching your business in Wales, this comprehensive guide will provide you with the necessary information, statistics, considerations, and resources to help you navigate the process successfully. From essential considerations to organisations that can provide guidance and support, this guide has got you covered.
1. Important Considerations:
Before diving into the details of starting a business, it's essential to consider a few key factors:
Business Idea: Develop a clear and unique business idea that fills a gap in the market and aligns with your passion, skills, and expertise.
Market Research: Conduct thorough market research to evaluate the demand for your product or service, understand your target audience, and identify your competition.
Business Plan: Create a detailed business plan outlining your goals, strategies, financial projections, and marketing approach. A well-crafted business plan is crucial for securing funding and mapping out your business's trajectory.
Legal Structure: Decide on the legal structure for your business, such as a sole proprietorship, partnership, or limited company. Consider consulting with a lawyer or an accountant to ensure you make the right choice.
Finances: Assess your financial situation and determine how much capital you need to start your business. Explore funding options like loans, grants, and investors.
Location: Consider the location of your business carefully. Wales offers a variety of vibrant cities and towns with their own unique advantages.
2. Start-up Statistics for Cities in the UK:
Understanding the entrepreneurial landscape and start-up statistics for different cities in the UK can provide valuable insights into the business climate. Here are some resources to explore:
Office for National Statistics (ONS) - Business Demography: The ONS provides detailed data on the number of businesses, births, and deaths of enterprises in different regions. Visit their website for access to the latest statistics: ONS Website
Startup Britain: Startup Britain is an online platform that offers an interactive map showcasing start-up hotspots and providing access to regional start-up statistics. Visit their website: Startup Britain
3. Organisations to Help with Business Start-up:
Here are some organisations that can provide guidance and support:
Business Wales: Business Wales is the Welsh Government's business support organisation. They provide a range of services, including expert advice, access to funding, training, and networking opportunities. Explore their website for guidance and resources: Business Wales
Federation of Small Businesses (FSB): FSB is a leading organisation representing the interests of small businesses. They offer a range of resources, networking events, and support for entrepreneurs. Visit their website: FSB
Prince's Trust: The Prince's Trust supports young entrepreneurs aged 18 to 30 by offering mentorship, funding, and training programs. Their website provides valuable resources and information: Prince's Trust
4. Business Networking:
Networking is crucial for establishing connections, gaining insights, and accessing potential opportunities. Consider the following platforms for business networking in Wales:
Wales Business Network: The Wales Business Network organises events, workshops, and seminars to facilitate networking and collaboration among businesses. Visit their website for upcoming events: Wales Business Network
LinkedIn: Utilise LinkedIn to connect with professionals, join relevant groups, and engage in discussions within your industry. Create a compelling profile that highlights your business and expertise.
5. Start-up Hints and Tips:
Here are some additional hints and tips to help you kickstart your business in Wales:
Utilise Social Media: Leverage social media platforms to build brand awareness, engage with your target audience, and generate leads. Develop a consistent content strategy that aligns with your brand.
Seek Mentorship: Find a mentor who can provide guidance, share their experiences, and offer valuable insights. Mentors can help you navigate challenges and make informed decisions.
Continuous Learning: Stay updated with the latest industry trends, attend workshops, seminars, and online courses to enhance your skills and knowledge.
Monitor Cash Flow: Keep a close eye on your finances and establish robust accounting practices. Cash flow management is crucial for the success and sustainability of your business.
Embrace Adaptability: Remain flexible and adaptable as you navigate the evolving business landscape. Be open to feedback, iterate your strategies, and pivot when necessary.
Conclusion:
Starting a business in Wales offers a wealth of opportunities and support networks. By considering the essential factors, leveraging start-up statistics, and seeking assistance from organisations and networking platforms, you'll be well-equipped to embark on your entrepreneurial journey. Remember to plan diligently, seek expert advice, and stay resilient in the face of challenges. Good luck with your new business!