Latest Tips For New Business Start Ups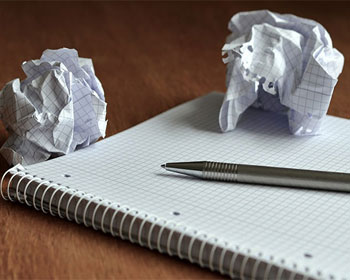 Here are some helpful business tips that have been kindly supplied by SYOB visitors.
We hope that you find them useful and help you avoid some of the most common business mistakes. If you would like to add a tip, we would be delighted to receive it.
Get Networking!
Getting involved with online & local networking groups is a very good way to build the relationships which will over time help to grow your business.Don't expect to turn up, deliver your pitch and get instant business from the people in the room on the day...it takes time to build the connections that will most certainly lead to business recommendations in the future.
TD Bookkeeping & Consulting
(17-11-17)
---
Cash Flow Is King
Always make sure there is and will be enough cash in the bank. Cash flow is king!
Business Data Prospects
(13-11-17)
---
Keep Things Simple
The temptation when you start a business is to create an extremely detailed business plan covering every future business scenario. A business plan is great but don't get bogged down in the detail, things always change so instead make sure you remain focussed on your number one objective and how you intend to hit that objective. Lots of people are willing to give advice but remember, if they don't run their own business they know little more than you, so keep focussed on your number one objective.Keep a website simple to...your customers will thank you for that www.gozoot.co.uk
Go Zoot!
(12-11-17)
---
Focus & Priorities.
Where Attention Goes,Energy Flows,Result Shows.Eg. ensure you business finance has costing done well and cash flow management is very important. Note -"Cash is King"
Symbiotic Partners
(10-11-17)
---
Friends & Family
Never be afraid to ask friends and family to help. They usually work for free!
Kevin Kent Accountancy
(01-11-17)
---
Be Clear On What You Offer
Being absolutely certain what you offer your client is essential. It's tempting to offer a bit of everything to everyone, but that's unlikely to trump those specialising in each area individually. Focus on what you can offer your client and be absolutely clear on the product, service or offering you can provide. That way, you'll be sure that your website is relevant (in search results, as well as to read) and you'll find it easier to find clients who are looking for exactly what you're offering.
Stag Web Design
(30-10-17)
---
What problem can you solve?
Many business owners have some great business ideas, but their product or service doesn't necessarily solve a real problem.Effectively position your business online by looking for problems experienced by your target market and finding ways to resolve them.Solve small problems for free and you will build trust within this market.
Smart Sprout Digital Marketing
(26-10-17)
---
Have You Found Your Small Business Niche?
Many Small Businesses try to be all things to all clients or customers and can if they are not careful, inadvertently present themselves as 'Jack of all trades. Master of none' One of the common fears or objections to specialising is that the business owner feels they will be losing opportunities for work or turning customers away in this difficult economic climate.The reality is that niching is often a good strategy to grow a profitable small business. It plays to a strength in that you can move with relative speed as compared to a larger business. Identifying a particular group of individuals or businesses with a particular problem that you will solve with your products or services. Then taking action to attract customers and service this niche thereby gaining competative advantage over other businesses in your field. It can take time to research and decide your target audience, however once you have identified your niche then you have focus. With focus comes more effective decision making. You can create targeted social media and other marketing campaigns carefully aimed to attract your ideal customers "Do you have this problem? We are specialists in providing a solution to your problem and these are the benefits you will receive by using us" It is usually easier to organise and more cost effective to run a business that does one thing very well. There are opportunities to package your services thereby increasing benefits and adding value to justifying an increase in prices. Customers will usually pay more to a specialist as there is a higher percieved level of expertese and quality of work.Then there is the impact on marketing and sales. Simplifying your services makes the whole job of branding your business easier, simpler to get your message accross, simpler for the customer to understand and you are helping them to say 'Yes' and to tell others about you.Jason Cornes. Small Business Mentor and Coach.
Jason Cornes Business Mentor and Coach
(23-10-17)
---
Don't just buy or register a domain without reading this first!
Most people choose a new domain name they like the sound of, or pick one that is close to their company name. An existing domain for sale can have strong backlinks & rankings already, meaning you may well have ready made traffic as soon as you launch your new site. Talk To Us Today
Insite Web
(17-10-17)
---
Have you been tempted to use a FREE online "one click" website builder? DON'T !
Website Creation & Design is an exciting prospect for any new business owner or home user. During the process of starting a new website build, many things often get overlooked in the excitement of the moment. There are more & more companies now offering one click website builds, which (on the surface), seem an attractive & simple task to embark on, even for the none IT types. However, in reality, a lot of fundamental elements are often skipped over for these companies simply to gain your business. These large established so called Professionals then simply push and push to upsell you the basics afterwards and then charge an extortionate rate to then give new businesses the most basic SEO help. All they want is your money! Don't be left high & dry with large IT Web Design-SEO Corporations!
Hinckley Web Design & IT Services
(17-10-17)
---
We are a small friendly team and always welcome enquiries from anyone who needs some guidance or from anyone who can offer help and support. Contact us.