Latest Tips For New Business Start Ups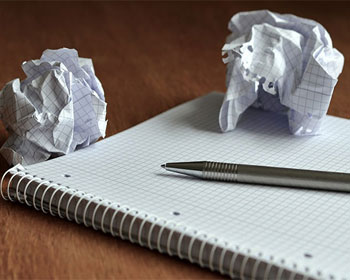 Here are some helpful business tips that have been kindly supplied by SYOB visitors.
We hope that you find them useful and help you avoid some of the most common business mistakes. If you would like to add a tip, we would be delighted to receive it.
Keep on top of your business expenses
Use one of our Apps to scan in your receipts and tickets and automatically add them to the expenses section of our Cloud Based accounting software. no need to collect receipts and add them to a spread sheet at the end of the month.Quick, easy and accurate.
Accountants4Contractors
(15-01-18)
---
Save time
Through outsourcing your payroll function, we allow you to work on your business, by making sure staff are paid accurately and on time, every time.
Boden Bookkeeping and Payroll Services
(09-01-18)
---
Responsive Design - Mobile ready
Make sure your website is responsive, this means that it is viewable on any device. In 2017 more people were browsing on mobile phones than on desktop computers so think about what information is going to load up first. Images (or animations) can be forfeited on smaller devices for faster loading times so content is king, is it attention grabbing? Make sure that the first few sentences you write are going to keep your customers engaged.
Beyond The Pier
(06-01-18)
---
Your Logo
Print it to make sure the colour scheme works as well on print as well as it looks on screen
Simon Hibberd
(04-01-18)
---
Plan ahead
A clear marketing plan for each 12 months and evaluate monthly.
Liana Sanneh
(20-12-17)
---
Family and friends support is crucial
Starting your own business can be stressful, there are many ups and downs along a way. Some days will think that the success is just around the corner and other days you will think that you have made the biggest mistake of your life. On those days family and friends support will be crucial. Hopefully, they will remind you that "Unknown is an adventure ... and not a promise of failure". Be brave, be adventurous and treasure the people around you.
AeroBlue Business Solutions
(18-12-17)
---
The Only Thing We Can Control
In business we often have to wear different hats and suddenly you find you are in charge of everything. They say you bring your business with you, so however you feel, will be reflected in your business and vice versa. You quickly need to realise bad stuff will happen and it's not always your fault. It's often he we react to things that either make them challenges to solve or problems to avoid.So tip of today is:-"the only choice we sometimes have is how we react to things, this doesn't stop challenges or problems happening, but does mean we keep grounded whatever happens. How are you going to react today?".
Leeds Printing Company
(11-12-17)
---
Talk talk talk!
Working on your own, starting up a new business can be very lonely at the beginning and you may feel that you have taken a big leap into the unknown. You are not on your own though, there are lots of people out there who have taken that jump before, so get networking!
BSS Bexley
(05-12-17)
---
Be Social
Social Media is all about being social and engaging with your audience. If you haven't got time to do this yourself, ask the professionals to step in.
Little Leaf Social
(28-11-17)
---
We are a small friendly team and always welcome enquiries from anyone who needs some guidance or from anyone who can offer help and support. Contact us.