Digital Marketing Tips For Start-Ups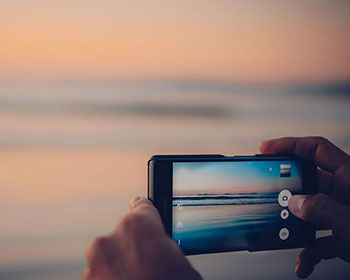 Ok, so you've been funded and no it's time for the actual planning to begin! This is probably the most challenging part of the whole thing. There are so many options, where do you begin looking? PurpleFruit's guide can help you.
The first step is to hire someone who knows what they are doing, a senior member of staff with many years of experience and a lot of knowledge. You will require a lot of their input so make sure it is someone who knows their stuff. They will help you to kickstart your marketing campaign.

The second step is to begin working on how you are seen by others, this includes the branding of your company, which will define your identity and hopefully be seen by a lot of people. It needs to represent what your business is all about as well as being eye-catching and help you to stand out from your competitors. This is an important step and can take some time to get right - but once you get it everything else will become easier (social media posts, landing pages etc).

You then need to begin creating content which will impact your audience, you need content that can be shared and liked by other people in order to get the word out there. This is where content marketing comes in to play as there are so many options from traditional blog posts, to video posts and infographics. Your content should not be pointless, as you need to make sure that it helps you reach your KPIs. You also need a plan of how this content will be shared, a content calendar should help you with this.

The next step would then be to work on your landing pages, as paid search will probably be one of the things you want to set up. You want to make sure that this landing pages serves its purpose and ensures the audience convert! Try not to use pre-set templates ever and use A/B testing in order to work out what is best for you. Ensure that the CTA is clear - these pages should be constantly reviewed and tweaked.

You want to invest in tools which will make your job easier, this can be anything from Hootsuite in order to manage social accounts to Kissmetrics and Moz which will make your digital marketing easier to manage and keep on top of.

Hopefully these tips will help you and make things a bit easier for you in the process after your start-up receives the funding required and you can then spend more time on other important issues.
Other Articles - Start-ups