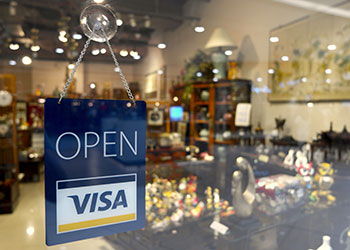 If you are thinking about starting a business in England or would like to grow your exisiting business, you have come to the right place!
Start Your Own Business in England contains masses of free resources and the useful information that will help give your venture the best chance of success. It also highlights local organisations who offer friendly business advice and services that you need.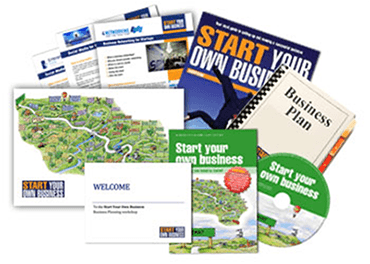 Everything that you will find on the site is free or very low cost and includes our free start-up pack, a series of factsheets which cover all of the key considerations, relevant templates, links to other useful resources and our free downlodable 'Start & Grow Your Business' book .
We have been helping new start-ups as well as exisiting business owners for the past 18 years and in England since 2005.
Accordingly, we have amassed an enormous amount of relevant useful business information which we are happy to share with you free of charge.
Friendly Advice
We hope that you find the site useful and wish you the very best of luck on your exciting journey. If you are unsure of where to start, we suggest that you get a feel for what is going on locally by having a look at the following pages:
If you offer services that could help local business owners, we would be happy to point them in your direction! Add your details (FREE!) here.
FREE Start-Up Pack
Our FREE start-up pack contains everything that you need to get you started.
It is a common trait amongst entrepreneurs to just want to 'get on with it'. However, if you want to maximise your chances of success, it is worth putting in time and effort before you start to ensure that you have set-up correctly.
Start-up checklist
Step-by-step guide
Business plan template
Personal budget planner
Cashflow forecast template
Marketing plan template
Guide to business networking
Start-up map
Web & SEO Checklist
Start-up map
Download Pack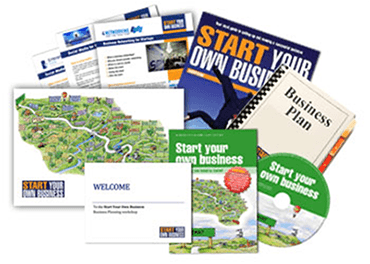 One-time registration required but this unlocks all of the free resources on the site.
FREE Book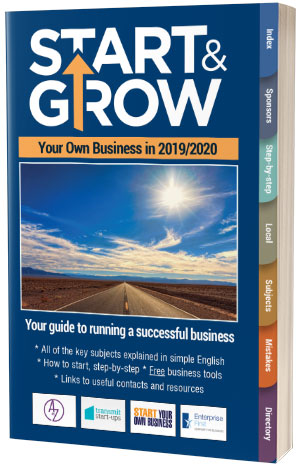 Start & Grow Your Business In 2019
This free 150 page book is packed with information and contact details designed to help you start or grow your business successfully.
We have been running SYOB for over 10 years now and have accumulated an enormous amount of information which could make the difference between success or failure.
Starting a business is easy but keeping it going and making a profit is a completely different proposition. The good news is that there are tried and tested 'rules' which have consistently proved to work.
As the old addage says 'you don't know what you don't know'!
Download Now
Latest Start-Up Articles
Keep up to date with the most recent business thinking from around the world
We try to keep our eyes open for useful and interesting news stories and useful resources which could help if you are starting up or running a small business. Hopefully, this will save you the time and trouble! The latest additions are...
How to Use Pay-Per-Click to Help Grow Your Startup
Tips to Keep Your Business Healthy
England Local Contacts

If you can help new business start ups or existing small businesses in the England area, we would love to promote you here free of charge. (Add Your Business)

4Networking
http://www.4networking.biz
4 great reasons to be part of 4Networking 1. Flexibility and reach 4N gives you access to a unique joined-up national business network. Our 'Passport membership' lets you choose from 5000+ 4Networking events each year. We have groups in most major towns and cities in the UK. Use your Passport to network locally, regionally and even nationally. Choose from Breakfast, Lunch and Evening meetings + join the UK's fastest growing Facebook business group - just search on Facebook for '4Networking Community'. 2. A stream of business appointments Bypass gatekeepers by having three 10-minute 1-2-1s at every 4N meeting, with people you choose. Also use 1-2-1s to find trusted suppliers. 1-2-1s are one of the key elements in our relaxed yet productive meeting format, which is tried, tested and loved by our members. 3. Relaxed, fun and friendly networking At 4N, it's easy to just be yourself. At our meetings and online we've created an unstuffy environment. The cornerstone of 4N's ethos is Meet>Like>Know>Trust, as it's the best way to gain customers, collaborations and suppliers. If this sounds like your kind of place, then become part of the 4N community. 4. A platform to demonstrate your expertise We give you so many ways to raise your profile and establish yourself as the go-to person in your field. In the room and online, being able to offer '4Sight' presentations can gain you a massive audience. Plus of course, you and your business benefit from other 4N members' advice and help. Established for over 11 years, 4Networking is helping thousands of business owners to grow their businesses. It's business networking the British way. Register at www.4networking.biz (it takes 2 minutes) and then you can book your first meeting, to see how 4N will work for you. Browse our list of meetings here: www.4networking.bizevents. Or call our Support Desk team on 0345 123 4444.

FSB - Special Start-Up Membership
http://www.syob.net/fsb.php
The FSB Business Creation package has been specially designed for those looking to start up, or have recently started a small business. Tailored benefits will help you get your business off the ground and we'll be with you each step of the way. Join today for £129.
Add Your Business