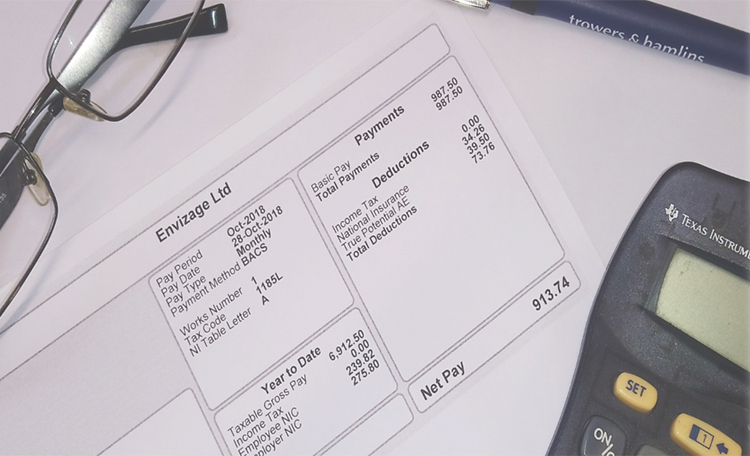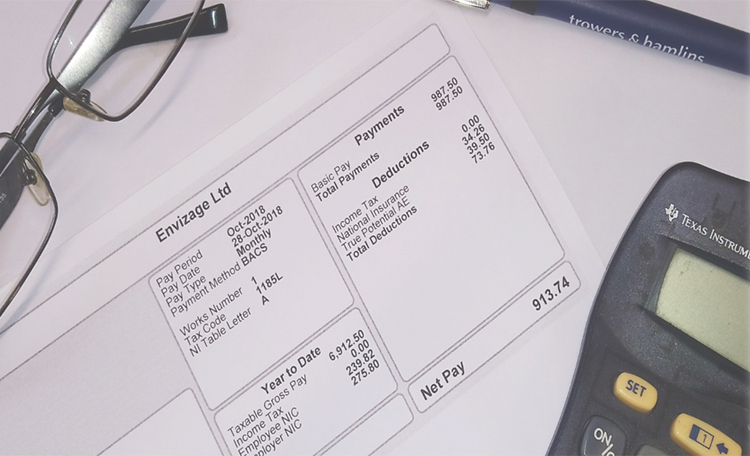 Taking on employees can be good news for your business but also for the Swindon business community, and the country as a whole. However, this step is not without its complications.
Whilst your staff members can help share the load and increase your capacity to take on more work, they will expect to be paid the right amount, and on time! This means that you will need to introduce a robust payroll system.
It is certainly possible to set this up yourself, but unless this is a particular strength of yours, we would strongly recommend that you consider outsourcing your payroll to a suitably experienced and qualified expert.
Like many other responsibilities that you have taken on as a business owner, taking time out of your working day to concentrate on working out wages could be distracting you from what you do best, actually running your business!
Recommended Local Partner
Envizage Ltd Wimborne, Dorset are independent payroll providers, Payroll Outsourcing and Moneysoft Payroll Manager 100 specialists.

We help small to medium sized businesses (up to 75 employees) as well as indirect businesses through Accountants who do not directly provide a payroll service, achieve their payroll duties.

We deliver affordable outsourcing solutions across Dorset, Hampshire, Wiltshire and Somerset - in fact we don't just stop there, our services currently provide cover to businesses and Accountants across the South Coast and throughout the UK.

With expertise in all areas of the payroll function, whether you are looking to fully Outsource your Payroll; require CIS Outsourcing; assistance with Auto Enrolment Workplace Pensions; need some Payroll Training; or just require payroll advice, support or guidance; Envizage Ltd provides a level of service to match. Our company ethos is to make your business feel as big and important as the larger organisations, and feedback highlights the need for decision makers to feel they can openly discuss direct. To this extent we employ an 'open door' approach like that found with an in-house department. In taking the time to guarantee that every client is given the same level of attention through working closely with Company Directors and Business Owners alike, this approach helps all parties to understand the needs of the business; assist with payroll delivery to employees; and providing seamless integration with existing accounting functions. Envizage Ltd know that payroll is of key importance to a business with employees often the backbone, and it is why we view them as more than just a number on your records!

Services:
- Payroll Outsourcing – Weekly, Fortnightly, Four-Weekly, Monthly and multi combinations thereof
- CIS Outsourcing – Verifications, certificates, CIS300 submission, CIS offsetting and CITB Levy – processing of sub-contractors on Weekly, Fortnightly, Four-Weekly, Monthly and multi combinations thereof
- P11D Year End calculations and submissions
- Auto Enrolment Workplace Pension and Compliance filing
- Payroll Training – Small group and one-to-one using Moneysoft Payroll Manager

Opening Hours:
Monday 8:30am–4pm
Tuesday 8:30am–4pm
Wednesday 8:30am–4pm
Thursday 8:30am–4pm
Friday 8:30am–4pm

Contacts:
07770 236385
01202 611621
www.envizage.net
cball@envizage.net
https://www.linkedin.com/in/chrisballenvizage
119 Hillside Rd, Corfe Mullen, Wimborne, Dorset BH21 3SD

Envizage Ltd
Tel: 01202 611621 or 07770 236385
Web: https://www.envizage.net
Swindon Payroll

If you can help new business start ups or existing small businesses in the Swindon area, we would love to promote you here free of charge (add free listing).