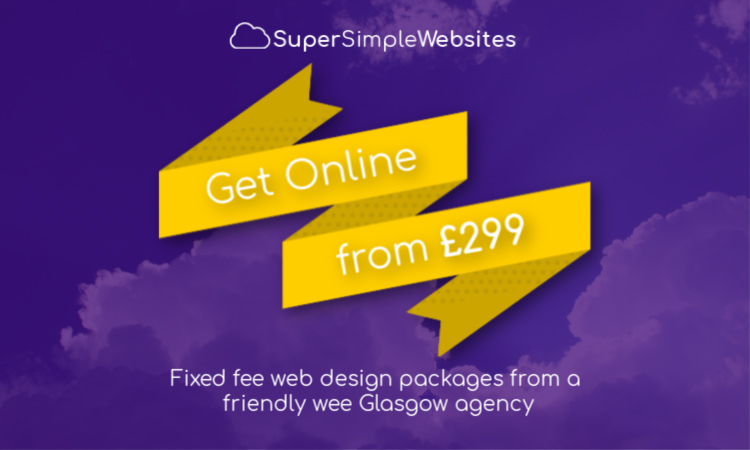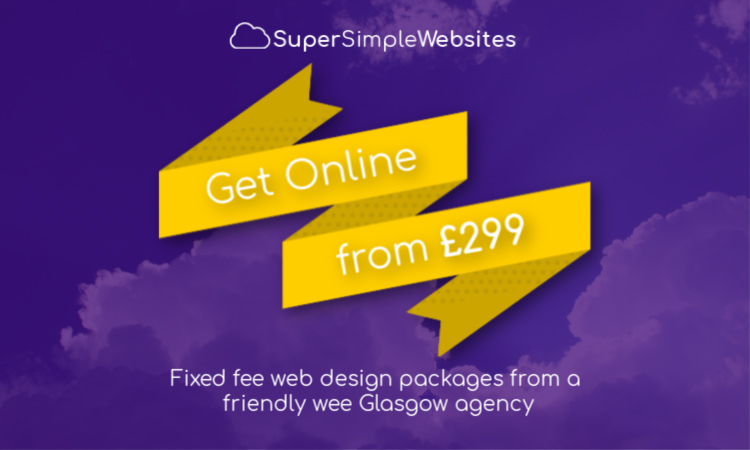 Do you need to find a local web designer, are you thinking of having a new website, or would your current site benefit from an update?
The rapid growth of the internet has meant that a company's website can often be the first point of contact for potential customers. Accordingly, good web design becomes even more important. Using a professional web designer is the first step towards maximising your online business.
If you are starting up or already run a small business in Glasgow, it makes sense to use a web designer based in Glasgow. Local designers specialising in web design who are prepared to help small business owners and new business start ups in the area are listed below.
Recommended Local Partner
Has web design left you scratching your head?

Unsure where to start? Website DIY left you wanting to cry? Did your best friend's nephew who's a "wizz with computers" offer to do it, but now isn't returning your calls? Or maybe you already have a website, but don't have a clue what the login is, and there's no response to your emails? Don't worry, we've heard (and solved!) all these web design problems before.

We offer fixed fee web design packages that are perfect for new, small, and growing businesses. They include everything you need to get online, and our clear pricing means you don't pay a penny for anything you don't need. We even offer a free homepage draft before we get started, so you can be sure you're going to love your new website.

Get in touch today, we would be delighted to have a coffee and a chat.
Super Simple Websites
Tel: 07542 084 926
Web: https://supersimplewebsites.co.uk/
Free Friendly Advice
If you would like some free friendly advice from a trusted local partner (without pressure or obligation), please complete and submit this form.
We assure you that your details will not be used for any other purpose. We hate spam and promise not to bombard you with unwanted correspondence.
Latest Web Design Articles
If you run your own business in Glasgow and would like to learn more about web design, we have compiled a library of useful resources and frequently asked questions which we hope that you will find both interesting and useful.
Glasgow Web Design

If you can help new business start ups or existing small businesses in the Glasgow area, we would love to promote you here free of charge (add free listing).